WASHINGTON (Sputnik) — On Monday, Chicago authorities released a video showing a police officer tasing 38-year-old Coleman in a jail cell, after another officer pulled him out, but Coleman later died in a hospital.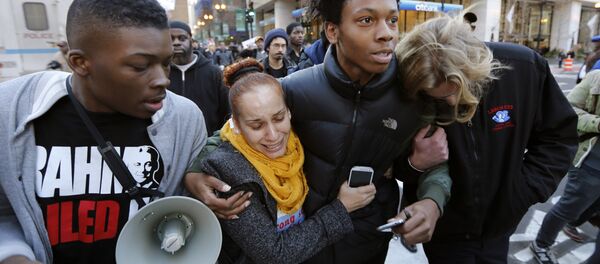 9 December 2015, 21:16 GMT
"These Chicago cops join a long line of unaccountable officers that brutalize and kill citizens with impunity," Fullinwider stated on Wednesday.
Fullinwider argued that the incident, and many similar ones that have not yet been exposed, reveal a US justice system in crisis that is riddled with brutality at every level.
"The violence in this tape is echoed in jails throughout the country," Fullinwider added.
Coleman, a University of Chicago graduate, was arrested in December 2012 for attacking his 69-year-old mother at their home when he had a psychotic episode. He was taken to jail despite his family's pleas to be sent to a mental hospital instead, even though the Chicago police were aware of his mental condition.