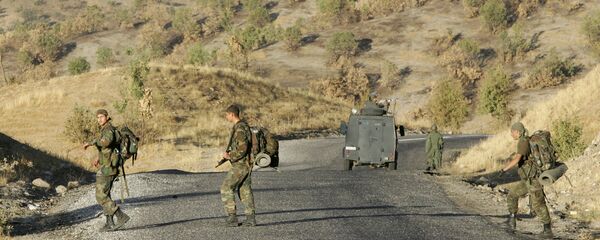 10 December 2015, 13:04 GMT
In an interview with Sputnik, Razzak Muhaibis, an MP from the Iraqi political bloc Badr Organisation, said that Turkish forces are essentially occupiers because there are no security treaties between Ankara and Baghdad.
According to him, legislators from Iraq's special parliamentary panels contacted the country's Foreign Ministry after discussing the topic earlier on Thursday.
Muhaibis said that after analyzing the archives on relations between Iraq and Turkey, it turned out that bilateral security treaties haven't existed between the countries since 1946.
"So the Turkish troops in Mosul can be called occupational forces because they entered Iraq without the Iraqi government' s request or the parliament's permission," Muhaibis said.
Earlier on Thursday, Russian Foreign Ministry spokeswoman Maria Zakharova stated that Moscow considers Turkey's move to deploy troops to Iraq a flagrant violation of international law.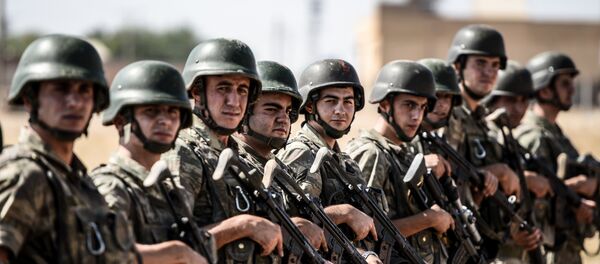 10 December 2015, 07:41 GMT
On December 4, Turkey deployed hundreds of personnel to a camp in northern Iraq's Bashiqa region, located near the city of Mosul, currently controlled by Daesh, (ISIL/ISIS). Ankara has called it a routine rotation to train Iraqis to retake Mosul.
Earlier this week, Iraqi Prime Minister Haider Abadi gave Turkey 24 hours to withdraw its troops from Iraq, and threatened to approach the UN Security Council to have the matter reviewed. Turkey refused to do so.