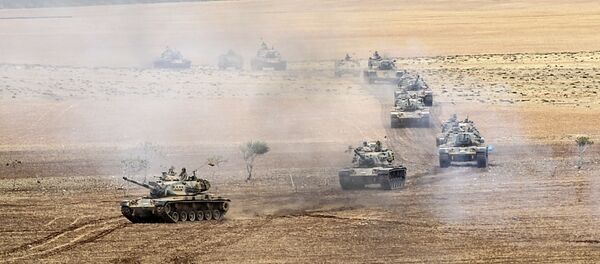 10 December 2015, 18:23 GMT
MOSCOW (Sputnik) — Washington has been aware that Ankara buys oil from the Islamic State (ISIL, or Daesh in Arabic) militant group for a long time, but wants to keep friendly relations with Turkey, Philip Giraldi, former counter-terrorism specialist and military intelligence officer of the CIA said Thursday.
Moscow has repeatedly stated that Ankara is the main consumer of illegal oil from Syria and Iraq, accusing Turkish President Recep Tayyip Erdogan and his family of direct involvement in the oil business of the ISIL group, which is outlawed in Russia.
"We've known for along time that the Turks are the ones exporting the oil for ISIS [ISIL] and making the money so we did not attack the convoys… I think it's a bad decision, but I think what the White House decided it was that better to have Turkey friendly than to have Turkey unfriendly," Giraldi said in an interview with the global news network RT on the sidelines the international media conference organized by the broadcaster.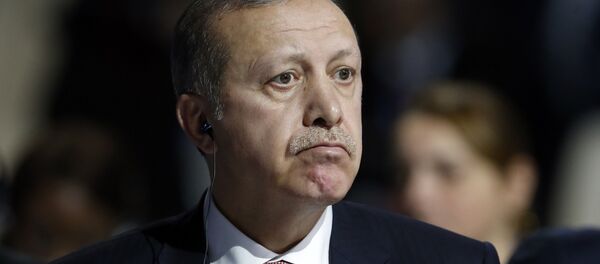 10 December 2015, 18:00 GMT
He added that the US officials used to be very careful about not blaming Ankara, because Washington was very concerned about having the Turks involved in the US activities in the region, allowing the United States to use the airbases in Turkey.
According to the Russian Defense Ministry, ISIL earns around $2 billion annually selling oil from the occupied territories, spending these funds on hiring militants from around the world and equipping them with weapons.