The proposal to create a European border force operated by a single country would represent the biggest transfer of sovereignty since the creation of the single currency — and Brussels would be in charge.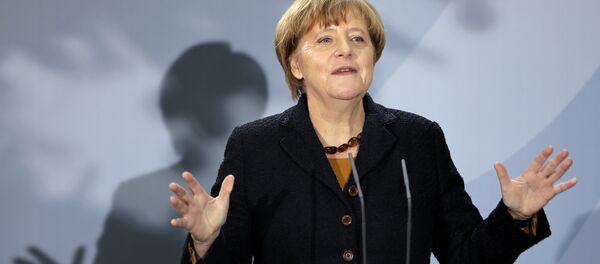 11 December 2015, 15:25 GMT
The plan seen by the Financial Times would allow Brussels the power to hire and control its own border guards; buy its own equipment; operate in non EU countries and deport people who do not have the right to remain in Europe, as well as having the power to defy any objection made by any other government.
The influx of 1.2 million migrants and refugees into Europe has led to chaotic scenes at many of the bloc's borders. Another reason for a new border agency — as cited by Brussels — is that it would have the power to operate in non-EU members of the Schengen zone, such as Serbia and Macedonia, which are part of the well-trodden Western Balkan route used by thousands of migrants.
At the moment, Frontex can only coordinate the protection of borders — not enforce them.
"The refugee crisis has shown the limitations of the current EU border agency, Frontex, to effectively address and remedy the situation created by the pressure on Europe's external borders," said Dimitris Avramopoulos, the man responsible for the EU's migration policy.
And Frontex limitations were recently clearly visible in Greece, after authorities lost control of the country's border with Macedonia.
Meanwhile, Frontex has asked for 743 more guards from member states to help control borders — but this has so far failed to materialize.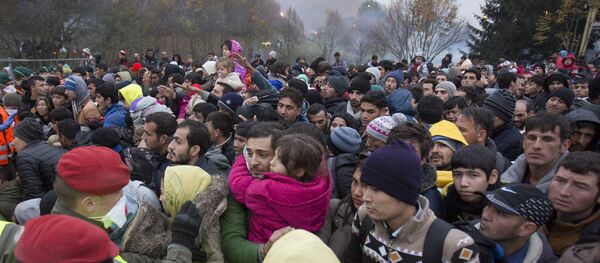 11 December 2015, 15:11 GMT
Europe's Schengen zone and the ability for people to move freely among member states has been heavily scrutinized since the revelations that the perpetrators of the terrorist attacks in Paris entered Europe via Greece.
Dimitris Avramopoulos said the newly formed European Border and Coast Guard body would be a way of protection the Schengen zone, while being able to control it more effectively.
The European Commission is set to unveil the plans for a centrally controlled, permanent border force and coast guard next week. The muscles will come from Brussels, with the European Commission having the final say on any future deployment of border staff and equipment across all of the EU's external borders — and potentially non- EU countries as well.