During the annual expanded meeting of the country's Defense Ministry Board on Friday Sergei Shoigu warned that Daesh has gained control over 70% of Syrian territory: 
"Daesh is spreading: the militants control about 70% of Syrian territory and the majority of Iraq. The number [of terrorists] is close to 60,000. They might transfer to Central Asia and the Caucasus," Shoigu added.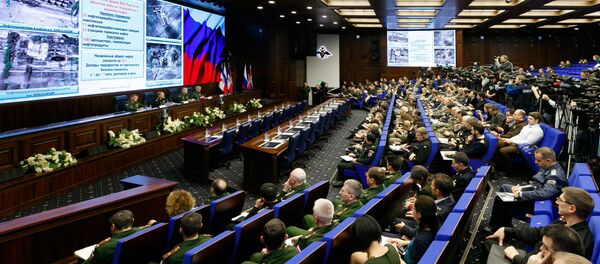 11 December 2015, 10:14 GMT
The minister added that about 60,000 terrorists in Syria, Iraq are a threat to Central Asia.  
Shoigu stressed that due to "Center —2015" military drills Russian forces are perfectly capable of defending the country if any threat from Central Asia occurs. 
Since September 30, Russia has been conducting an aerial campaign in Syria against the Islamic State (ISIL, or Daesh in Arabic) extremist group, which is outlawed in Russia, following a request from President Bashar Assad.