Washington is trying to prevent Russia and Ukraine from resuming their relations at all costs, the newspaper wrote. One of the ways to achieve this is to further isolate Ukraine from Russia through the introduction of a visa-free regime between Ukraine and the EU, despite the fact that Kiev has not carried out necessary reforms and is stuck in a widespread corruption.
"In fact, this is a geopolitical move of the US government," the author wrote. "Ukraine should join the EU at any price to isolate Russia. That is why, the Americans have already instructed the IMF to change its rules and rescue the bankrupt state — although Kiev is not able to pay its debt to Moscow."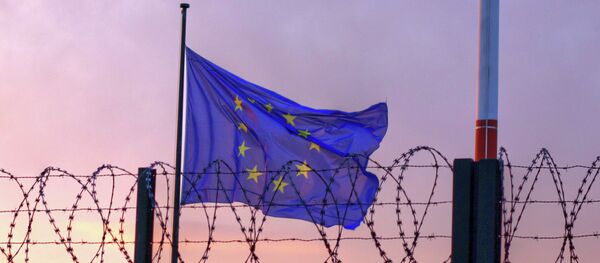 10 December 2015, 16:07 GMT
On December 15, the European Commission is expected to release its report on Ukraine's progress on the path toward visa liberalization. The EC will access Kiev's adoption of a relevant legislation as well as its general progress on the path to reform, including anti-corruption measures.
According to the newspaper, the potential desire of the European Commission to abolish visa restrictions for Ukraine and Georgia is "surprising" because just a few months ago Germany said that Kiev had not made progress in the fight against corruption, while some Ukrainian politicians even demanded the resignation of Ukrainian Prime Minister Arseniy Yatsenyuk in connection with a number of corruption scandals.
If the visa-free travel regime is adopted, Ukrainian citizens will be given the right to visit Europe for three months every six months, although they will not receive a working permit.