The terrorist organization took full control over Sabratha on Saturday. The city has several ancient Roman landmark sites, including a third-century amphitheater, one of UNESCO's world heritage sites.
Daesh launched an offensive on the city with over 30 trucks, overwhelming checkpoints and security posts that belonged to defenders.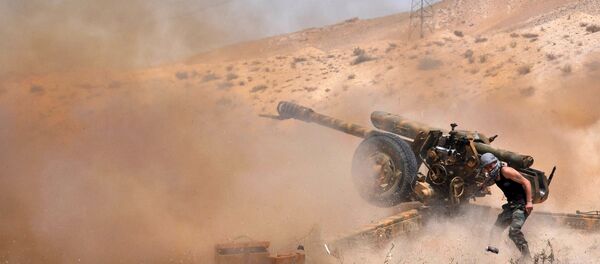 11 November 2015, 13:32 GMT
Terrorists are known for destroying ancient historical monuments. In October, Daesh destroyed the Arch of Triumph, a major heritage site in the 2,000-year-old Roman city of Palmyra in Syria, and a few other ancient historical monuments in the city.
According to UNESCO, Palmyra was one of the most important cultural centers of the ancient world, the crossroad of several civilizations.
Some 300 archaeological sites have been destroyed or damaged in Syria since the beginning of the civil war in 2011.
The jihadist group controls large swathes of Syria, as well as Iraq, and has become notorious for destroying ancient relics and temples, which it claims promote idolatry.