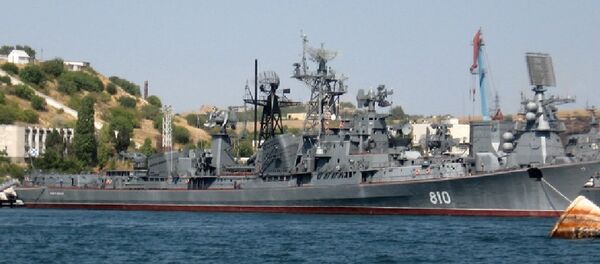 13 December 2015, 15:23 GMT
Earlier in the day, the crew of the Russian Smetlivy frigate managed to prevent a collision with a Turkish seiner in the northern part of the Aegean Sea. Following the incident, the military attaché at the Turkish Embassy in Moscow was urgently summoned to the Russian Defense Ministry.
"In this situation there are only two explanations: either it is carelessness and disregard for safety of navigation on part of the captain of the Turkish vessel, who it seems never leaves his cabin. Or it is a planned but clumsily organized provocation against the Russian military ship, which in the case of a collision would have received damage requiring repairs in the factory."
The source further said, "Removal of a frigate ship even just for a few months is a serious breach in the overall security system of the country."
The relations between Russia and Turkey have soured since the Turkish F-16 fighter jet shot down Russia's Su-24 bomber in Syria on November 24.