MOSCOW, December 14 (Sputnik) – Egypt has completed a preliminary report in the investigations over the Russian A321 passenger jet crash over the Sinai Peninsula on October 31 that killed all 224 people on board, according to an Egyptian Aviation Ministry's release published on Monday.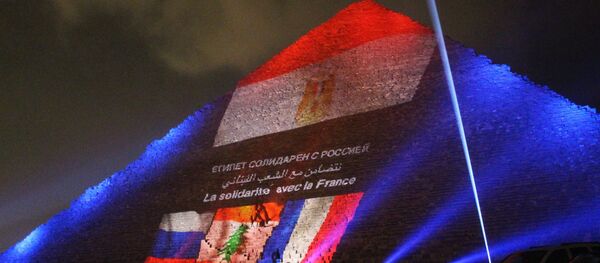 29 November 2015, 14:50 GMT
"[C]hief of the International investigation committee (Investigator in Charge), investigating the accident of the Metrojet airplane declared that, as a progress in the investigation work, and in accordance with Annex 13 to the Convention on International Civil Aviation ICAO, the committee has finished the 'Preliminary Report,'" the release reads.
The preliminary report has been sent to all of the parties involved in the investigation.
The Investigator in Charge, Captain Ayman El Mokaddem, said that so far there is no information that would indicate any unlawful wrongdoing or act of terrorism.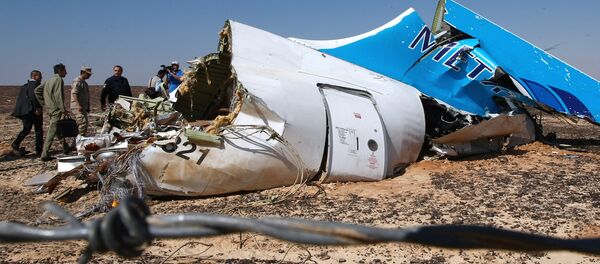 17 November 2015, 08:17 GMT
"Captain El Mokaddem revealed that, the committee did not receive up till now any information indicating unlawful interference, consequently the committee continues its work regarding the technical investigation," the report reads.
According to the Russian Federal Security Service head Alexander Bortnikov, the detonation of a homemade explosive device with an equivalent of 1 kilogram (2.2 pounds) of TNT caused the crash of the Russian plane.
The tragedy is the largest civil aviation disaster in Russian history. Daesh claimed responsibility for the crash, saying it was a bomb explosion.