During recent talks at Downing Street, David Cameron warned Nicola Sturgeon that British lives were in danger if SNP MPs contested the updated Investigatory Powers Bill published by the government in November 2015.
Speaking ahead of his discussion with the Scottish First Minister, Mr Cameron expressed the need for cross-party support for the bill, when it is debated in the coming year, and sought assurances from the UK's devolved administrations that they are doing as much as possible together to fight terrorism.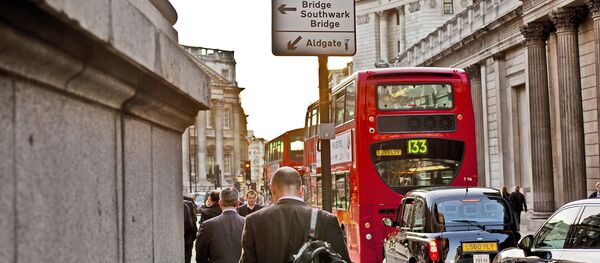 13 November 2015, 16:06 GMT
Nicola Sturgeon didn't divulge any details of her discussions or her party's stance on the bill, dubbed the Snoopers' Charter. Instead she said it was an "important opportunity" to discuss how they could work more closely together.
Meanwhile, a campaign against mass surveillance has been launched in the UK, aiming to raise US$32,292 (£20,000) to produce a film that will explain what mass surveillance means to the British people.
The campaign has been set up by Jim Killock, director of Open Rights Group.
"ORG has been calling for the Government to be transparent about what they were doing. Now that we know, we are calling for a surveillance law that means only people who are suspected of crime are put under surveillance," Killock says.
Britain's Prime Minister has said that Daesh, also known as Islamic State, poses a "very direct threat to our country and our way of life" and that terrorists should not be given "safe spaces" to communicate on the internet.
If passed, the new bill would allow police, security services and even the tax office to hack into your smartphone or computer.
"This can be done on a mass scale by the intelligence agencies who can hack people and organizations who are not under suspicion in order to try and get their targets," Killock states on his campaign website.
Outlining other aspects to the bill, Killock says: "The security services can continue tapping hundreds of underground cables to scoop up and snoop on our communications in real time."
"The IPB [Investigatory Powers Bill] could change the relationship between each of us and the State. We can't let the British public sleepwalk into this," Killock warns.
The bill would also force Internet Service Providers to keep a record of people's activity online, enabling MI5 and GCHQ to collect swathes of communications data.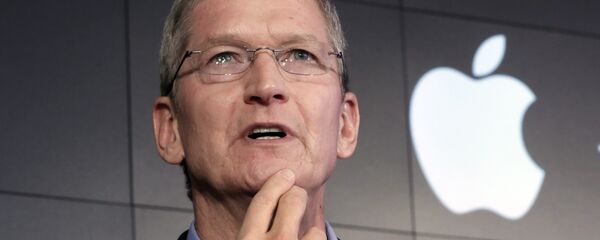 10 November 2015, 13:06 GMT
The government has been joined by MI5 in calling for big internet and social media companies to be more cooperative in reporting "suspect" users and sharing encrypted data with spies.
Andrew Parker, head of Britain's security agency MI5 recently told British media that: "Some of the social media companies operate arrangements for their own purposes under their codes of practice which cause them to close accounts." Andrew Parker wants the companies to pass on those account details to the intelligence agencies.
However, Twitter recently emailed a number of users warning them that their accounts may have been hacked by "state-sponsored agents."
According to a post by not-for-profit organization, Coldhak, the email states:
"As a precaution, we are altering you that your Twitter account is one of a small group of accounts that may have been targeted by state-sponsored actors."
It's thought the correspondence from Twitter is the first time the social media site has warned users of any hacking activity carried out by a government.
The Joint Committee examining the Investigatory Powers Bill will report back to parliament in February 2016.