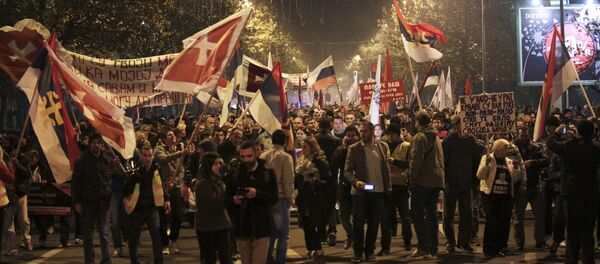 14 December 2015, 08:33 GMT
MOSCOW (Sputnik) — "Concern is growing about NATO's military policy and its unfriendly attitude toward Russia," Gerasimov said at a briefing for foreign military attaches in Moscow.
"The alliance is continuing to expand its military presence, stepping up military activities along Russian borders," he told military envoys, pointing to the US-led initiative to create an anti-missile shield and the Pentagon's research into hypersonic weapons.
"The deployment of a global anti-missile defense shield and the development of new weapons, including hypersonic ones, is tipping the existing strategic balance," Gerasimov warned.
The United States and NATO have been building up their combined military presence in Europe, particularly in Eastern European countries bordering Russia since 2014 in response to Moscow's alleged interference in the Ukraine conflict.