Earlier this year, details began to emerge about an incident in the Sea of Japan. After leaving port in Yokosuka on the weekend of October 24, the aircraft carrier USS Reagan reportedly came into close contact with a Chinese submarine.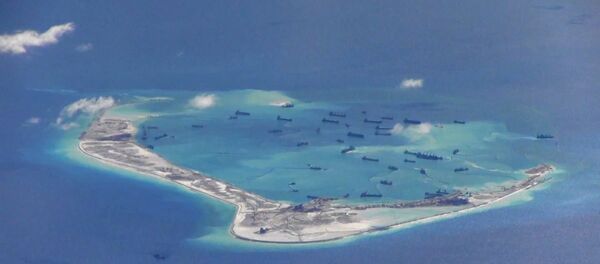 17 November 2015, 21:24 GMT
According to the Washington Free Beacon, this was "the closest encounter" between a US aircraft carrier and a Chinese submersible in nearly a decade.
But according to US defense officials speaking to the Free Beacon, the encounter also involved that submarine locking onto the aircraft carrier as part of a simulated targeting exercise.
"If true, this would be yet another case of China trying to show us that they can hold our forces in the region at risk," Virginia Representative Randy Forbes, chairman of the House Armed Services subcommittee on sea power, told the Free Beacon.
"Coming on the heels of anti-satellite tests and other demonstrations, this latest incident should be a reminder of the destabilizing course that China is on and the challenges we face in maintaining a stable military balance in the Asia-Pacific region."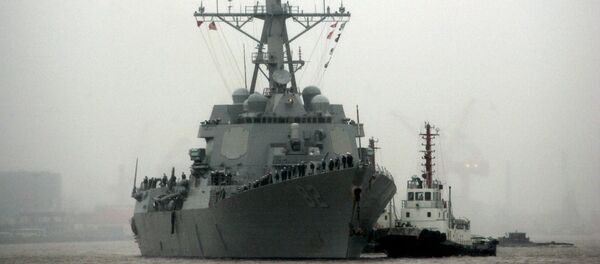 4 November 2015, 14:20 GMT
If true, such a maneuver could be a violation of the Code for Unplanned Encounters at Sea, also known as CUES. A section of that multinational agreement states that naval commanders should avoid actions what could result in mishaps. "Simulation of attacks by aiming guns, missiles, fire control radar, torpedo tubes or other weapons in the direction of vessels or aircraft encountered."
The Obama administration reportedly kept quiet about the incident for fear of further disrupting relations between the US and Chinese militaries. When asked directly, Pacific Command spokesman Capt. Darryn James instead assured reporters of the US Navy's capabilities.
"I cannot discuss submarine operations, reports of submarine operations, or rumors of submarine operations," he said, according to the Free Beacon. "I can tell you that we are completely confident in the effectiveness and capabilities of the ships and aircraft of the forward-deployed naval force."
The incident occurred only two days before the USS Lassen conducted provocative patrols through the South China Sea. That operation was meant to signal Washington's protest over Beijing's construction of artificial islands in the Spratly archipelago.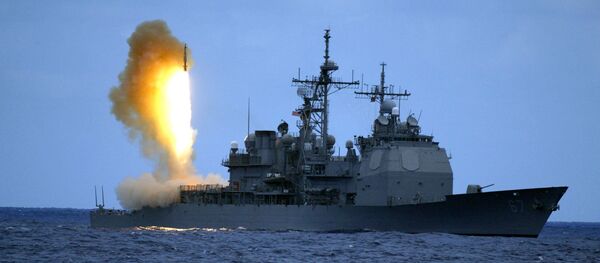 14 December 2015, 19:23 GMT
A highly contested region through which nearly $5 trillion in trade passes annually, China lays claim to most of the South China Sea, though there are overlapping claims by Malaysia, the Philippines, Vietnam, and Taiwan. While Washington has accused Beijing of attempted to establish an air defense zone in the region, China has maintained that it has every right to build within its own territory, and that the islands are mean primarily for humanitarian purposes.
On Monday, reports also surfaced that the US Navy is looking for ways to shore up its anti-ship missile systems, citing concerns of Chinese military prowess.
"You're going to lose ships and jets and people," David Ochmanek, a former senior Pentagon official, told Foreign Policy, referencing a hypothetical military showdown between the US and China. "Our military establishment came to this realization reluctantly. The challenge is as much conceptual as it is hardware related."