According to Bloomberg, Velculescu said that the current initiatives on the Greek debt issue were not going to restore the country's economic sustainability, while she also pushed for a greater focus to be placed on reforms to improve competitiveness in Greece.
Delia Velculescu:we have been actively support GR with technical assistance- we hope will be able to continue

— Lena Argiri (@lenaargiri) December 14, 2015​
​The comments have raised more concerns over the viability of Greece's third bailout deal, worth US$94 billion (€86bn), amid calls from Athens and the IMF for significant debt relief from Eurozone creditors.
Delia Velculescu:in order for IMF to participate GR needs to address number of challenges- Eu provides debt relief

— Lena Argiri (@lenaargiri) December 14, 2015​
Greek Finance Minister Euclid Tsakalotos has called for European creditors to grant Greece debt relief by February 2016 to help remove financial uncertainty and promote economic growth. 
Tsakalotos said that delaying talks and a deal on debt relief would only delay the country's economic recovery. Despite these claims, Eurozone officials have said that the February deadline is quite ambitious, and noted that a deal may not be completed in time.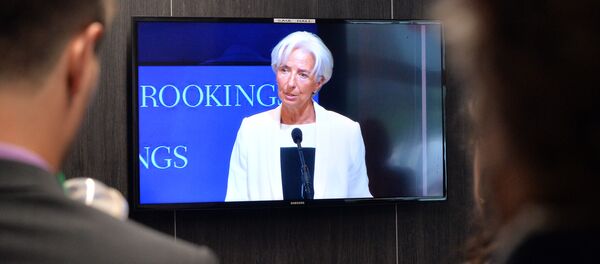 8 December 2015, 16:02 GMT
Adding to calls for debt relief is the IMF, who has said that it will wait for the outcome of debt relief talks before pledging any money to the latest bailout package.
Despite calls for debt relief, many creditors remain opposed to the idea, given that the Eurozone owns close to 60 percent of Greece's debt.
Critics Turn on 'German Hypocrisy'
The reluctance of Eurozone countries, headed by Germany, to offer Greece debt relief has triggered widespread criticism, with many accusing Berlin of hypocrisy, given the extensive financial assistance Germany was given after World War Two.
Despite Germany insisting on debt-ridden European countries to employ harsh austerity measures in favor of financial aid packages, many have pointed to the effectiveness of the post-WW2 Marshall plan, which allowed Europe to rebuild after two devastating wars in three decades.
Professor of Economic History at the London School of Economics, Albrecht Ritschl, conducted an analysis into how the cancellation of German debts, four times the country's economic output, allowed it to speed-up the recovery of its post-war economy.
He says that Germany's ability to not be burdened with debt allowed the country to develop and prevented it from inflicting further social divides.
Many have noted that Germany had been the largest defaulter of debts in the 20 century, leading to more criticism of Berlin for not showing empathy towards other EU member states, such as Greece, under the burden of severe debt and financial pressure.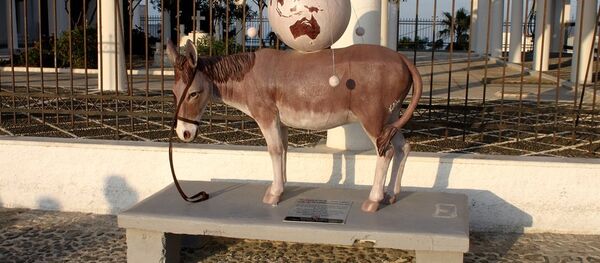 9 December 2015, 15:14 GMT
Perhaps more startling was Ritschl's analysis of the economic situation in Germany in the late 1920s and early 1930s, with warnings of how similar forces might impact Greece.
He says that following the Wall Street crash of 1929, the US demanded that Germany pay back Washington its outstanding debts.
As a result, Germany employed harsh austerity policies, which Ritschl says pushed the country into the Great Depression.
The government slashed public spending, wages and social benefits, leading to unemployment figures of 6 million, which he says ultimately paved the way for the rise of the Nazi party, and subsequently, WW2.