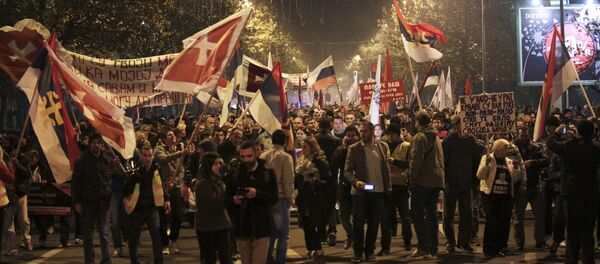 14 December 2015, 08:33 GMT
"One reason why we are joining NATO is to ensure greater stability both for our citizens and for foreign investors and tourists. Therefore, our goal is to have as many Russian tourists coming in as possible," Milo Djukanovic said in an interview with Kommersant newspaper.
He also said that that many people from Russia regularly travel to Spain, Italy, France, Greece and other NATO countries.
"Our neighbor Albania has also joined NATO and Russians are still going their without visas. They won't need any visas coming here too. We have recently been granting residence permits to Russians who buy real estate in Montenegro. They also know that foreigners are free to buy land here, so there are more than just historical bonds that make Montenegro attractive to Russians," Milo Djukanovic emphasized.
NATO Foreign Ministers decided on December 2 to invite Montenegro to start accession talks to become the 29th member of the Alliance. Secretary General Jens Stoltenberg hailed the decision as "historic."
In Moscow, the chairman of the Federation Council's defense and security committee, Viktor Ozerov, warned that Russia would cancel all bilateral programs with Montenegro if the former Yugoslav republic joined the North Atlantic Alliance.