RAMALLAH (Sputnik) — The security forces of the Palestinian National Authority (PNA) have not yet received official information about their engagement in the Saudi-initiated Islamic coalition against terrorism, Palestinian Security spokesman told Sputnik on Wednesday.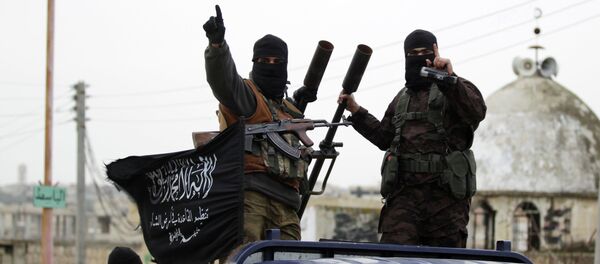 15 December 2015, 18:40 GMT
Earlier in the day, Saudi Arabia announced that it had set up a coalition of 34 predominantly Islamic countries to counteract terrorism. Ten other Islamic countries have expressed their support for the newly-created coalition.
"Palestinian security forces is a tool for implementing the decisions, they do not decide on their own whether they would participate or not. The decision is up to the political leadership. We have not yet been informed about the participation in the coalition or the nature of the participation," Gen. Adnan Damiri said.
Besides Saudi Arabia, the alliance includes Jordan, the United Arab Emirates, Pakistan, Bahrain, Bangladesh, Benin, Turkey, Chad, Togo, Tunisia, Djibouti, Senegal, Sudan, Sierra Leone, Gabon, Somalia, Guinea, the Palestinian National Authority, the Union of the Comoros, Cote d'Ivoire, Kuwait, Lebanon, Egypt, Libya, Maldives, Morocco, Mauritania, Niger, Nigeria and Yemen.