"The Saudi-led Islamic anti-terrorist coalition was set up to reaffirm Riyadh's leading role in the region and effectively compete with the other coalitions rather than help Russia in its fight against the Daesh terrorist group in Syria," Alexander Perendzhiev, a Moscow-based military analyst, told RIA Novosti news agency on Tuesday.
Saudi Arabia formed a coalition of 34 mainly Muslim countries — including Egypt and Turkey — to coordinate a fight against "terrorist organizations".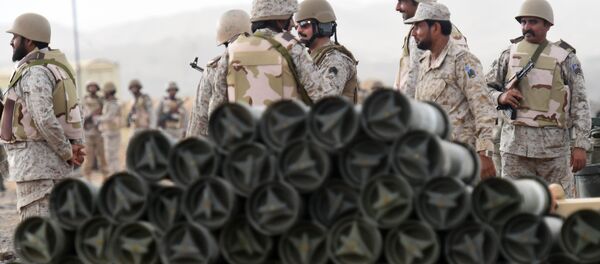 15 December 2015, 00:04 GMT
The alliance excludes regional rival Iran, as well as Iraq and Turkey.
Saudi Defense Minister Mohammed bin Salman said that the states would work together to target "any terrorist organization, not just ISIL" in countries including Iraq, Syria, Libya, Egypt, and Afghanistan.
Military operations would work in accordance with local laws and in cooperation with the international community, he added.
Alexander Perendzhiev said that the Saudis were creating a structure where they would be the main coordinator "not of the fight against terrorism but of the financial flows and economic project to strengthen their own clout."
"I don't think Riyadh is really going to fight the terrorists for the simple reason that it contributed so heavily to the creation of the political-economic project we now call Daesh," he said.
Russia can cooperate with the Saudi-led coalition but this collaboration will hardly be effective.
"There will be no real cooperation. What we are going to see there is just a competition between the different coalitions now fighting in Syria," Alexander Perendzhiev said in conclusion.