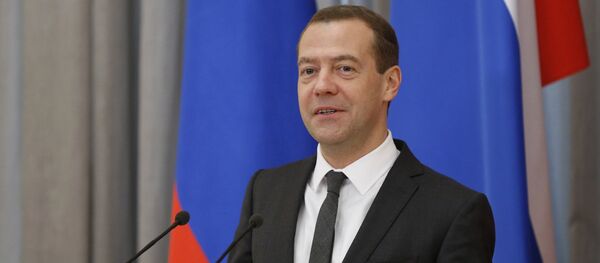 15 December 2015, 02:10 GMT
BEIJING (Sputnik)
–
Russia's Vnesheconombank (VEB) state development and foreign economic affairs corporation is set to borrow 10 billion yuan ($1.5 billion at the current exchange rate) from the China Development Bank, VEB's first deputy chairman, Petr Fradkov, told Sputnik Wednesday.
"We are borrowing money in yuan. We are continuing our cooperation with the state-owned China Development Bank. This is not our first loan [from this bank]. However, its scope is quite sizable, 10 billion yuan. The agreement will be signed tomorrow," Fradkov said.
The loan will be used to finance mining projects, according to Fradkov.
"The attraction of the agreement is that it is not connected to any single project," he said. However, most of the funds will be invested in the Bystrinsky GOK mining facility in Russia's Zabaikalsky Territory, the deputy chair added.
The agreement will be concluded during Russian Prime Minister Dmitry Medvedev's ongoing official visit to China. He is due to hold the 20th annual Russia-China heads of state bilateral summit with his Chinese counterpart Li Keqiang on Wednesday. The singing of the loan agreement will take place within the scope of the summit, according to Fradkov.
VEB and China Development Bank previously signed an $8-billion loan deal to finance the development of Russia's Far East and Siberia. The May deal was also aimed at investing in multiple projects across the Kemerovo Region, the Republic of Khakassia, and the Kola Peninsula, according to VEB head Vladimir Dmitriev.