WASHINGTON (Sputnik) — US government demands of technology companies to reveal encrypted data is in breach of the Fifth Amendment to the US Constitution, EverSpark Interactive Operations Director Moe Shahzad told Sputnik on Wednesday.
"Even though it's against the 5th amendment, a lot of major companies (Google, Facebook, Twitter etc.) are already sharing data with the federal agencies helping them in background checks," Shahzad said.
On Tuesday, US Senate Majority Leader Mitch McConnell said Congress could take action to address the security concerns around encrypted data and communications potentially used in terrorist plots as early as in 2016.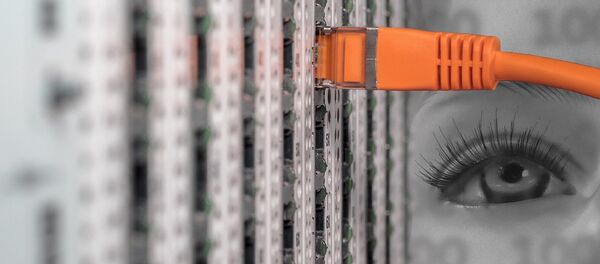 18 November 2015, 19:47 GMT
The Fifth Amendment of the US Constitution states that no person should have to answer for a crime unless an indictment is brought before them.
Shahzad pointed out there are companies choosing to suspend their operations instead of sharing the encrypted keys.
"I think companies can figure other ways to protect data. Hosting it in other countries or something," he added.
The recent terrorist attacks in Paris, France and San Bernardino, California went undetected by US intelligence authorities, raising renewed attention to the possible problems posed by secure communications technologies in counterterrorism efforts.