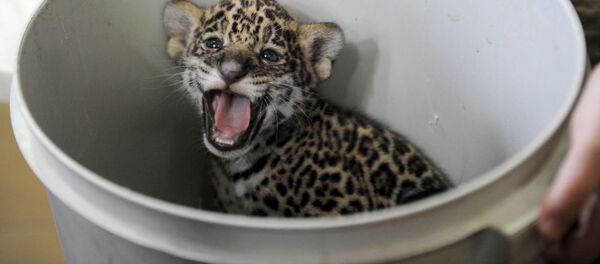 The world's largest and oldest known living salamander has been found in a Southwestern Chinese cave, near Chongqing, by a local fisherman. The huge beast, at almost 52 kg and over 1.4 meters long, has been transferred to a protective research facility for study.
The big brown amphibian with a frog-like face has small eyes positioned far back on the sides of its head making it hard for it to see, so it uses highly developed smell and touch to find its prey.
Believed to be about 200 years old, the salamander is used in traditional Chinese medicine and is considered endangered. One of the largest amphibians, similar to the prehistoric Eryops from the Lower Permian Period 295 million years ago, the animal is a link with the deep past, according to the Evolutionarily Distinct and Globally Endangered (EDGE) conservation project.
The creature, considered a delicacy, faces extinction due to water pollution, habitat loss, climate change, and hunting.
In 1983, a 3-meter-long, 70 kg salamander was purchased at a local market in the Hunan Province of China. The largest amphibian on record was some 5 metres long, called a Koolasuchus, and lived alongside early Cretaceous dinosaurs in southern Australia.
Today there are only three species of giant salamander: the Chinese giant salamander, the Japanese giant salamander, and the more distantly related Hellbender from the American mid-west.
The Chinese giant salamander is listed in the Convention on International Trade in Endangered Species of Wild Fauna and Flora (CITES) which includes trade of species only under exception, but has no jurisdiction over domestic trade within China — the primary market for endangered species used medicinally.