NEW DELHI (Sputnik) — According to the Hindustan Times newspaper, the Indian Defense Ministry had previously intended to procure a dozen S-400 missile systems, however, military later estimated that five units of such weapons would be sufficient to safeguard the country against external threats.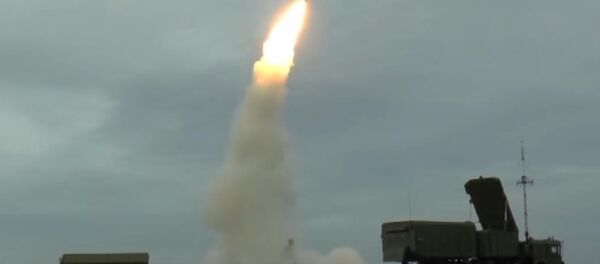 5 December 2015, 17:27 GMT
The forthcoming deal, estimated to be worth around 400 billion rupees ($6 billion at the current exchange rate), also covers the purchase of about 6,000 missiles, a mobile launcher and a radar station, according to the publication.
The procurement of five S-400 systems, as the Hindustan Times reports, will be discussed during the December 23-24 visit of Indian Prime Minister Narendra Modi to Russia, with a joint statement on the issue to be made after the planned meeting between Modi and Russian President Vladimir Putin.
The S-400 is a medium- and long-range air defense system, capable of neutralizing modern and advanced air and space attacks at the distance up to 400 km.
India remains the largest importer of Russian weapons. According to the Center for Analyses of World Arms Trade, Russian-and Soviet-made arms account for about 70 percent of the Indian defense forces' total arsenal. According to the Federal Service for Military-Technical Cooperation, Russian military deliveries to India amounted to $4.7 billion in 2014.