ANKARA (Sputnik) — The Turkish General Staff has confirmed earlier that the Daesh militants on Wednesday attacked the Bashiqa training camp near the Iraqi city of Mosul, injuring four Turkish soldiers.
"Our soldiers gave an adequate response, the Islamic State/Daesh positions were destroyed. This is very important in terms of demonstrating our forces' power. Our presence [in Iraq] is necessary until the Iraqi government establishes legal controls," Davutoglu said at a press conference.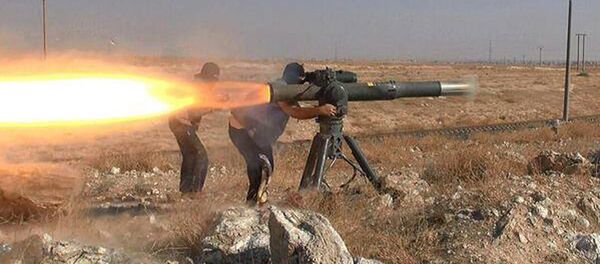 16 December 2015, 17:10 GMT
According to him, the Turkish military presence in Iraq does not threaten the Iraqi sovereignty and is aimed at combating terrorist threats.
On December 4, Turkey deployed about 150 troops and 25 tanks to the Bashiqa camp, without Baghdad's approval.
Turkey started withdrawing its troops on December 14, after Iraq had officially filed a complaint with the UN Security Council, calling on the United Nations to ensure an immediate withdrawal of the Turkish forces from its country's territory.