MOSCOW (Sputnik) – Russia will continue to develop its Navy base located in Crimea's Sevastopol, Russian President Vladimir Putin said Thursday.
"In regards to the purpose of Sevastopol and ways of developing it, it's hard to say from a naval point of view that it plays a more important role than the port in Vladivostok or even in Kamchatka where our second most important nuclear submarine fleet is located. We've done much in order to maintain the [Sevastopol] base, we've developed it and will continue to develop it further," Putin said during his annual press conference.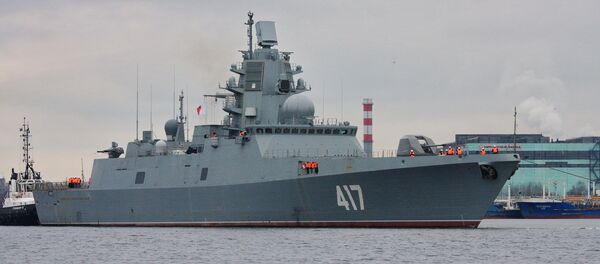 21 November 2015, 17:13 GMT
Crimea voted to secede from Ukraine and rejoin Russia in a March 2014 referendum, with over 96 percent of voters backing the move.
The reunification drew international attention, with Kiev and a number of Western states labeling the process an annexation and accusing Russia of aggression against Ukraine.
Sevastopol, the Russian federal city within the Crimean Federal District, hosts the main naval base of the Black Sea Fleet of Russia. The base is strategically important for the country's naval fleet, in addition to being Russia's only warm water base.