DAMASCUS (Sputnik) — The insurgent Free Syrian Army (FSA) should join the Syrian Armed Forces in their fight against terrorism or put down their weapons, the country's deputy foreign minister, Faisal Mekdad, said.
"We have specifically indicated our position. If all the guns are directed toward the main enemy, which is terrorism, then we will welcome it [a joint anti-terrorism effort]. They should either put down their weapons and return to civilian life, or join the army," Mekdad told RIA Novosti.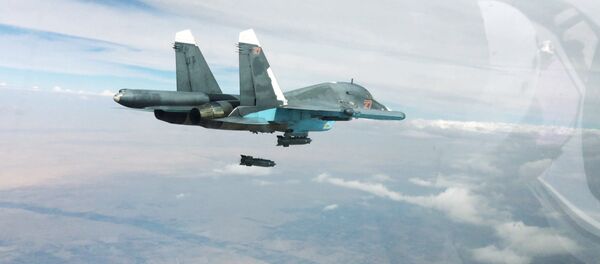 14 December 2015, 15:48 GMT
Earlier it was reported that FSA is willing to share "precise intelligence" with Moscow to help coordinate airstrikes against Daesh (the Islamic State) militants.
"We have precise intelligence, documents, maps, and we can share them with the Russians so that their strikes on Daesh are more effective," head of FSA intelligence, Gen. Hossam Awak, told Sputnik
The FSA is one of the groups labeled a "moderate" opposition faction in the Syrian civil war, which broke out in 2011.
Washington trained and equipped the FSA fighters in the hope that they would counter Daesh terrorists, but subsequently shut down this program in October after spending almost $500 million dollars without any tangible results.