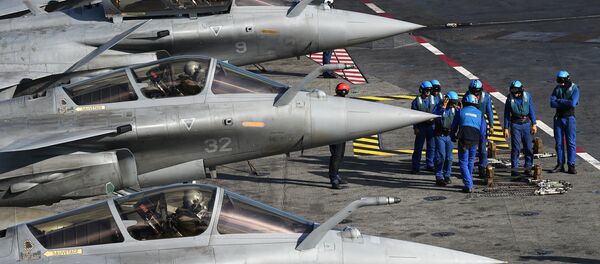 17 December 2015, 10:29 GMT
A group of 17 French deputies and senators have traveled to Moscow for talks with Russian officials, Le Point newspaper reported on Thursday.
Two of the politicians are representatives of the Union of Democrats and Independents (UDI) political party, and the rest represent France's Republicans party (formerly UMP), led by French presidential candidate Nicolas Sarkozy.
The trip was organized by Republicans deputy Thierry Mariani, who explained that the aim is to "reactivate" political exchanges between parliamentarians in France and Russia in order to "promote political dialogue between France and Russia." 
On the politicians' itinerary are meetings with Russian Foreign Minister Sergey Lavrov, Chairman of the State Duma Sergey Naryshkin, and Leonid Sloutsky, chairman of the France-Russia Friendship Group in Russia. 
"Twenty parliamentarians of the right in Moscow to 'maintain a dialogue.'" — Le Figaro.
​The visit is the second that French lawmakers have made to Russia this year, after Mariani headed a group of ten Republicans representatives who visited Crimea in July.
On Thursday Mariani told RT France that he hopes the trip will improve relations between the countries, which have been tested by France's decision to join EU sanctions against Russia. The deputy complained about a lack of political consultation when the government took the decision in March 2014.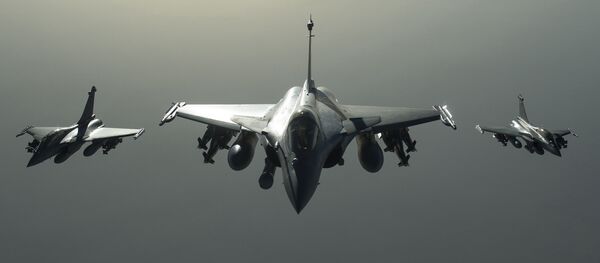 17 December 2015, 08:36 GMT
"France has a somewhat schizophrenic position today. Last week we asked Russia's help in the fight against terrorism, and this week it is sanctioned."
"There has never been a debate in the French national parliament. Those sanctions were decided in a European context, where we see they are almost automatically renewed," said the deputy, who said he is also campaigning for the right of the French parliament to debate the issue before sanctions are renewed again.
"I am asking for a resolution to finally have for the first time a debate in the French parliament, where French deputies can give their opinion."
"It's nice to have the views of officials in Brussels, it's nice to have the opinion of American diplomacy, it would be good if parliamentarians in each country could also express their views."