BAGHDAD (Sputnik) —Zamili said:
"This is very serious and I have asked the prime minister to launch an urgent investigation… We will go to court over this crime, there will be a hearing."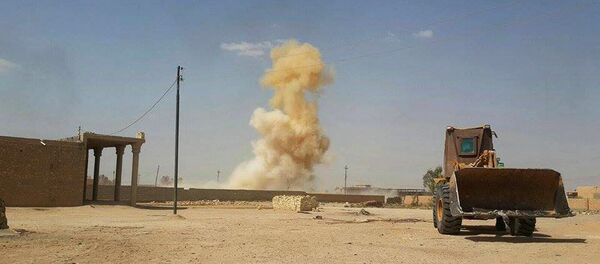 18 December 2015, 12:39 GMT
According to the lawmaker, over 20 soldiers were killed and over 30 sustained injuries. "The number of victims may increase, many were seriously injured and have not yet been taken to hospitals."
Zamili's statement acquired by Sputnik on Friday claimed a US airstrike west of Baghdad killed 30 Iraqi soldiers and injured 20 more.
It read that the killed and injured soldiers were from the Iraqi Army's 55th Brigade in the city of al-Naimiya in the province of al-Fallujah.
US Defense Department spokesman Maj. Roger Cabiness disputed the statement as untrue in comments made to Sputnik.