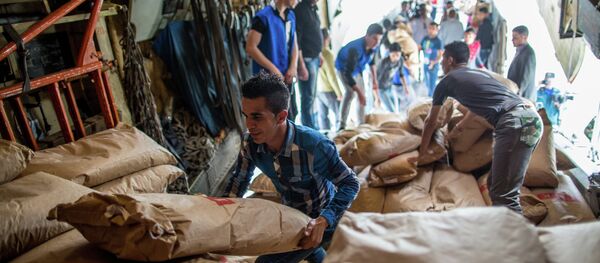 16 October 2015, 16:34 GMT
MOSCOW (Sputnik)
–
Russian Prime Minister Dmitry Medvedev has authorized the allocation of up to $2 million on humanitarian aid to war-torn Syria under UN auspices.
The relevant directive was posted on Friday on the government's legal information website.
According to the document, the one-time allocation is part of Russia's contribution to UN Development Program (UNDP) budget "for urgent support of the Syrian population."