In particular, al-Assad laughed at the words of US Secretary of State John Kerry, who gave him "permission" for now to be the Syrian president.
"I'd like to thank them, because I was already packing my suitcases. I was supposed to leave, but now I can stay," al-Assad sarcastically told the Dutch television channel NOS in an interview.
According to the president, it should be up to citizens to decide who should lead a country. Foreign powers should have no say in this.
The people of the Netherlands, for example, wouldn't accept a person picked by Syrians to be their prime minister, so why should it be different for Syria, al-Assad asked.
"Syria is a sovereign country. Syrians, not Europeans, must decide whether there is a bad president or a good president in Syria," al-Assad explained, adding that if the majority of Syrians want him to step down, he'd certainly obey the will of his people.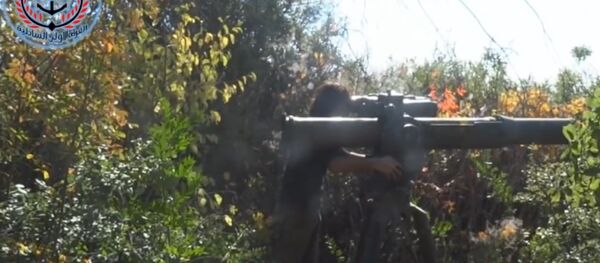 18 December 2015, 10:35 GMT
Speaking about the spread of terrorism in the Middle East, al-Assad said it was Europe together with Turkey, Qatar and Saudi Arabia which have turned Syria into a hotbed of terrorism and Islamic extremism.
Europe follows a wrong approach when combating terrorism. Al-Assad explained that first of all, European governments failed at properly integrating migrants, jamming them all in ghettos with little economic opportunities. When migrants live in such conditions without a chance for a bright future, they become more susceptible to radical ideologies, the Syrian president said.
The second mistake was that European leaders "exchanged European values to petrodollars," allowing Wahhabi organizations to seep into Europe bringing extremist ideology, al-Assad said.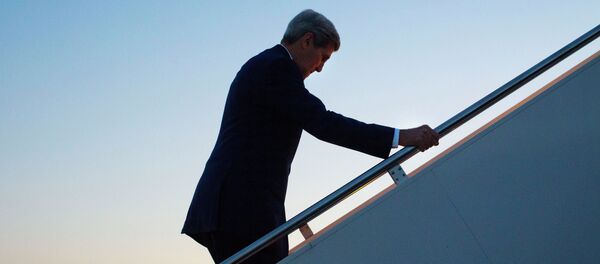 16 December 2015, 19:09 GMT
That's why currently it's Europe that exports terrorists, not the other way round — terrorists come to Syria from Europe and when they return home they carry out terrorist attacks. All three terrorists responsible for the Paris attacks in November were Europeans, not Syrian, al-Assad pointed out to the Dutch TV.
Syria has been mired in civil war since 2011, with the army loyal to Assad fighting several opposition factions and militant groups.
The West and several Middle Eastern countries do not consider Assad to be the legitimate authority of Syria. In 2011, Washington imposed sanctions against him in the hope that he would step down.
However, in the 2014 Syrian presidential election Bashar Assad won a landslide victory, receiving 88.7 percent of the votes.