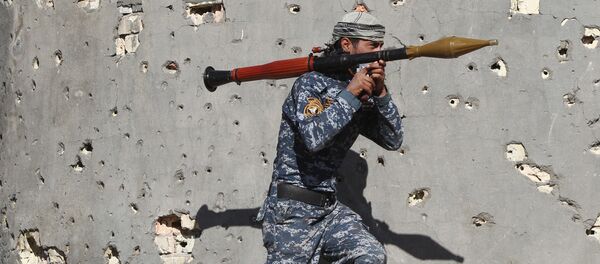 8 December 2015, 18:10 GMT
"60 percent of Ramadi is now under the control of the Iraqi forces and it has been purged of Takfiri terrorists," Raje Barakat, member of Anbar governor office's security committee, said, Fars news agency reported.
He reiterated that dozens of militants have been killed in the Iraqi forces' operations in the country's western Anbar province.
Barakat said that the Iraqi forces were advancing from several directions and the Islamist militants were now holed up in the city center.
Meantime, Iraqi Defense Minister Khaled al-Obeidi announced that the Iraqi forces were now close to taking full control of Ramadi city.
On November 17, the Iraqi security forces crossed the Euphrates River, for the first time since the ISIL terrorists captured Ramadi city, advancing towards the center of the city, Fars reported.
The Iraqi forces also regained control of several government buildings and institutions in Ramadi.
The Iraqi forces also managed to raise the Iraqi flag over the city's liberated areas after 4 days of intensified airstrikes on the militants' positions in Ramadi, the agency said.