After the request of the Norwegian Foreign Ministry the petroleum consulting firm Rystad Energy came up with the report back in July, using its own database and sources in the region. The Norwegian daily Klassekampen got its hands on it and leaked the details of the report on Sunday.
"Large amounts of oil have been smuggled across the border to Turkey from IS-controlled areas in Syria and Iraq… Oil is sent by tankers via smuggling routes across the border [and] is sold at greatly reduced prices, from $25 to $45 a barrel," the report said, as cited by the Norwegian daily.
According to the report, oil is exported from Daesh-controlled territories using well-established black market routes via Turkey. Many smugglers are corrupt border guards, who in the past helped Saddam Hussein avoid international sanctions; and now, they are helping the terrorist organization to export oil and bring in the money.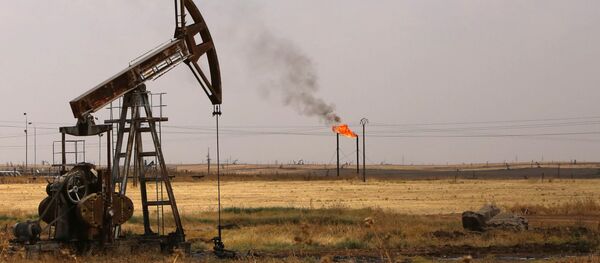 12 December 2015, 08:56 GMT
Well, it turns out the Russian government was right when it said Daesh was illegally smuggling oil to Turkey.
Russia has repeatedly stated that Turkey is the main procurer of illegal oil from Syria and Iraq, accusing Erdogan and his family of direct involvement in the terrorist group's oil business, outlawed in Russia.
The Russian Defense Ministry unveiled satellite images showing that Daesh transported up to 200,000 barrels of oil in at least 1,722 trucks to third-party countries, most notably Turkey.