Damascus-led forces are said to have come as close as 0.2 miles away from the Palmyra Castle, also known as Fakhr-al-Din al-Ma'ani, and 1.2 miles away from the Palmyra gate.
​"The Syrian government forces' operation was so heavy that the ISIL terrorists left behind their military hardware and retreated fromthe battlefield," the media outlet reported, citing the Syrian army.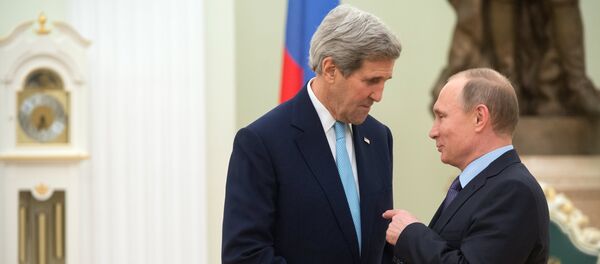 18 December 2015, 15:28 GMT
Daesh fighters, according to Fars, were "surprised and confused" by the speed and the scope of the offensive. The SAA killed scores of terrorists and destroyed Daesh military equipment in its latest operation.
A large-scale campaign to free Palmyra itself is expected to be launched shortly. Prior to liberating the city, the SAA plans to take control over al-Quaryatayn and Maheen regions.
Daesh, also known as ISIL, captured Palmyra in May and has since partially destroyed world-famous ruins. The terrorist group has also used the site for mass executions.
Islamic State