In a blog post on his website following Sunday's vote, Renzi said that the Spanish results were "a vote against austerity," with the incumbent conservative government failing to win enough seats to form a majority, while anti-austerity newcomers Podemos polled well to secure 69 seats and become the third-largest party in the Spanish congress.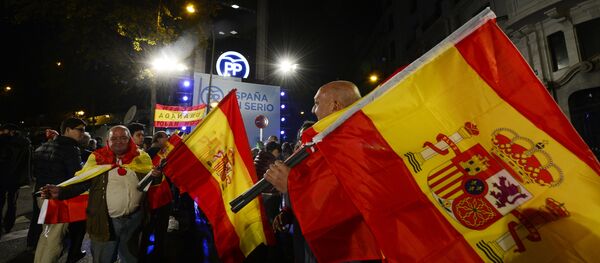 21 December 2015, 09:31 GMT
In a sign that the European countries hardest hit by the 2008 economic crisis were turning their backs on austerity, Renzi wrote that the results were "very interesting, because as has already happened in Greece and Portugal, governments which apply rigid austerity measures, even if these are accompanied by positive results, are destined to lose the majority."
Spain's conservative PP government became the third in Europe to fail to secure an outright majority after implementing EU-imposed austerity measures, following revolts in Greece and Portugal.
Renzi's attack on austerity is the easy part. More difficult is ensuring any extra spending delivers sustainable growth rather than a blip.

— Ferdinando Giugliano (@FerdiGiugliano) December 22, 2015
'Austerity Won't Get us Anywhere'
In an attack on the EU's economic agenda of austerity, which many believe has been largely driven by Germany, Renzi said that austerity policies "don't help citizens and, paradoxically, punish those who adhere to them.
"Now it will be interesting to find out if Europe realizes that a short-sighted policy of rigor and austerity won't get us anywhere," Renzi said.
Renzi added that EU-imposed austerity was creating political instability across the continent that was driving Europe towards populist forces on both the left and right of the political spectrum.
​"We can defeat this demagogy, apathy and populism by betting on the growth and employment of a new social Europe, with more values, more culture, more ideals, more beauty. We have to be careful with our finances, but it has to be less about commas and decimal points," Renzi said in an interview with the Financial Times (FT).
Renzi Accuses Brussels of German Favoritism
In a more specific attack, the prime minister also took aim at Germany, accusing the EU of favoring Angela Merkel's government.
"I have esteem for Angela, we have an excellent personal relationship. But we have to be frank… Europe has to serve all 28 countries, not just one," Renzi told the FT.
The Italian PM has sharpened his attacks on Merkel's government in recent times, accusing Berlin of double standards over a number of European issues.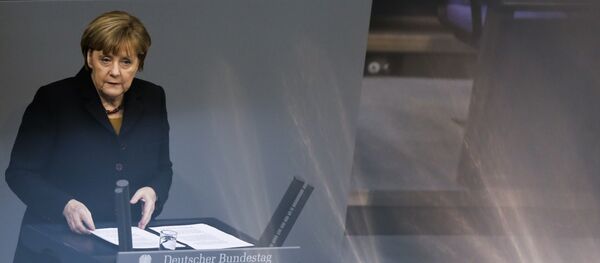 17 December 2015, 12:15 GMT
Among these was the EU writing to Rome to insist that Italy must fingerprint all refugees and migrants rescued by Italian authorities in the Mediterranean Sea, despite the same rules seemingly not being applied to Germany.
"Now we take fingerprints, we take pictures and check the irises. We can't do more," he said.
"Has [this letter] been sent to others? Between July and August Germany took in migrants and didn't take fingerprints, because Merkel said, 'first solidarity then bureaucracy'. What is valid for Italy has to be valid for Germany."