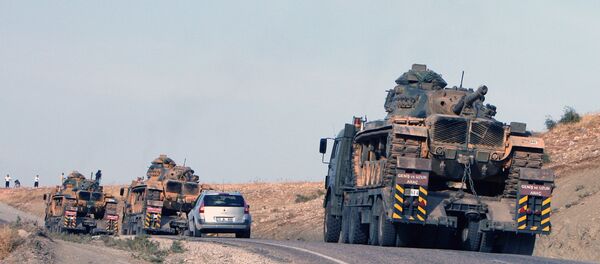 21 December 2015, 13:58 GMT
Ankara will send additional forces to a Kurdish village in northern Iraq 17 kilometers from Mosul.
Turkey started withdrawing its troops on December 14, after Iraq had officially filed a complaint with the UN Security Council, calling on the United Nations to ensure an immediate pullout of the Turkish forces from its country's territory.
"Unfortunately, the Iraqi army and security forces are unable to act effectively against ISIL… The fall of Mosul, the second largest city in Iraq, underscored the need for international participation in the conflict," Prime Minister Ahmer Davutoglu told members of his ruling AK Party in parliament on Tuesday.
Earlier, Ankara said that it was continuing the withdrawal of its forces from the Bashiqa camp in Iraq's northern Nineveh province.
"We are rendering support to the local Peshmerga and volunteers and will keep doing this as long as the terrorist threat persists. Our military men stationed there respect the territorial integrity of Iraq," Davutoglu noted.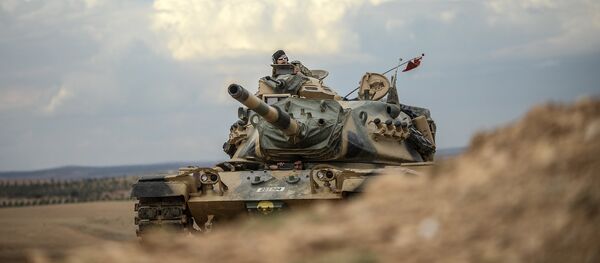 21 December 2015, 11:18 GMT
Deputy Prime Minister Numan Kurtulmus later said that part of the Turkish military contingent had been moved elsewhere and that the Iraqi government had welcomed Ankara's move. He also stated that the Turkish troops would stay on in Iraq until Mosul had been freed from Daesh occupation.
On December 4, Turkey deployed about 150 troops and 25 tanks to the Bashiqa camp in the northern Iraqi province, without Baghdad's approval, allegedly as part of an international mission to train and equip Iraqi forces to fight Daesh.