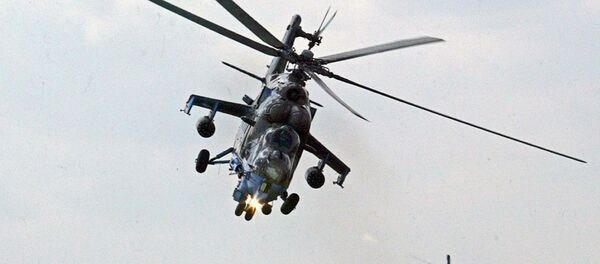 21 December 2015, 10:05 GMT
MOSCOW (Sputnik) – Russia is currently working on the creation of a similar system with Kyrgyzstan and Tajikistan. A contract on creating a joint regional air defense system was signed between Russia and Kazakhstan in 2013, and Russia and Belarus's systems have already been unified.
Aerospace Forces Commander-in-Chief, Lt. Gen. Pavel Kurachenko, has estimated the regional air defense system incorporates 19 aviation units, 47 antiaircraft missile units, 19 radio-technical units and three separate electronic warfare battalions.
The Russian Defense Ministry's Southern Military District delivered six modern attack Mi-24P and transport Mi-8MT helicopters to its Erebuni base in Armenia on Monday. Two weeks earlier, seven Mi-24s and Mi-8MT were deployed to the base 7.5 miles southwest of the Armenian capital of Yerevan.
The Russian and Armenian ministers additionally signed a 2016 defense cooperation agreement.