A ship with the US-made missiles on board left the Mediterranean port of Iskenderun, Anadolu news agency reported on Wednesday.
Earlier the German government said that the mandate of its military mission in Turkey's Kahramanmaras province that included two Patriot batteries was set to expire in January 2016.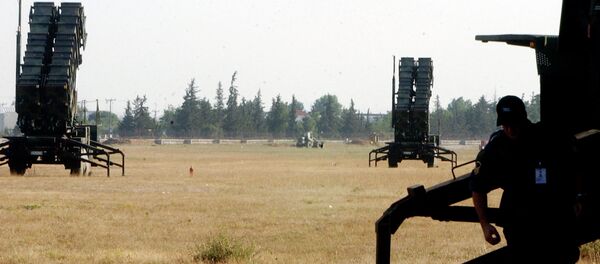 17 August 2015, 20:44 GMT
Along with the Patriots in Kahramanmaras, Germany will be withdrawing its 260 troops who were deployed to operate the missile batteries.
There have been reports in the German press that the government will not extend the Patriot deployment for another year.
German Patriot missile batteries were deployed to Kahramanmaraş province in southern Turkey about 100 kilometers north of the border with Syria, along with Patriots from the United States and the Netherlands in early 2013, after Ankara requested NATO's help in enhancing its air defense against Syria.
In September 2014, Spain decided to deploy its own Patriot batteries in Turkey after the Netherlands said it would pull its Patriot systems from the country.