MOSCOW (Sputnik) — The monetary reserves accumulated by Russia's Reserve Fund (RF) and the National Welfare Fund (NWF) may be depleted to cover state budget deficit by 2019, the Bank of Russia said Wednesday.
"By the end of 2016, the NWF reserves may total 4.66 trillion rubles ($66.4 billion at the current exchange rate), while the cumulative reserves of the RS and NWF could total 5.7 trillion," the Central Bank said in a report on financial stability in Russia.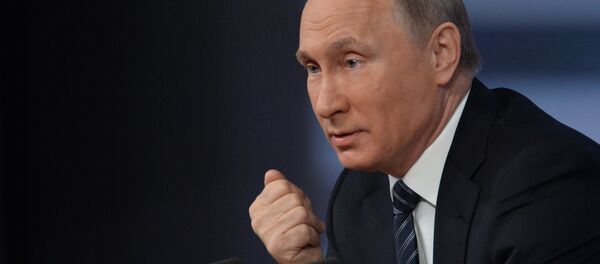 17 December 2015, 09:21 GMT
Currently, Russia is relying on the Reserve Fund. In 2016, the government plans to use 2.2 trillion rubles from the Reserve Fund to cover the budget deficit. By the end of 2016, the Reserve Fund could be equal only to approximately one-third of its amount registered at the beginning of 2016.
In case of budget deficit in 2017, the Russian government would have three main sources of funding — the remains of the Reserve Fund in 2017, the NWF, and revenues from the securities sold in the domestic market.
"Assuming that the reserves allocated to balance the deficit of the state budget in 2017-2018 will equal to those allocated in 2016, then all combined reserves of the RF and NWF will be depleted by the beginning of 2019," the report said.
Earlier this month, Russian Finance Minister Anton Siluanov said that by the end of 2015, the Reserve Fund would amount to 3.4 trillion rubles and the National Welfare Fund — to 4.9 trillion rubles. The total reserves will amount to 8.3 trillion rubles, which is about 11 percent of the GDP.
Meanwhile, the Finance Ministry noted that it expected the 2015 budget deficit to be less that 3 percent of GDP.