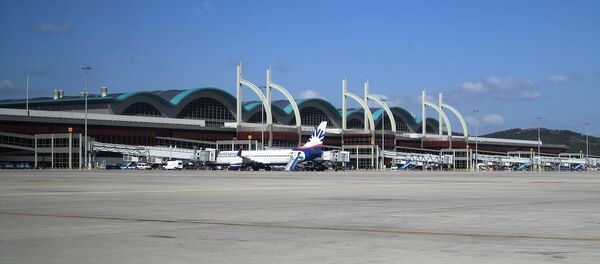 23 December 2015, 07:12 GMT
ANKARA (Sputnik) – The explosion at the Istanbul airport that left two people injured may have possibly been activated on board an airplane on the apron near the building and could possibly be a terrorist act, local media reported earlier.
Ihlas News Agency reported that the explosion happened at 2:00 a.m. local time (00:00 GMT).
Police are considering all possible reasons for the explosion, including a terrorist act. Security has been heightened at the airport and police are working at the scene of the blast.
Specialists are checking the area for traces of explosives and several other airplanes at the airport.