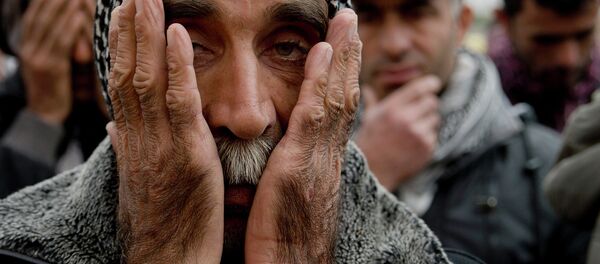 23 December 2015, 18:52 GMT
German Chancellor Angela Merkel should give her New Year address to the nation with Arabic subtitles, so that the migrants and refugees who have arrived in Germany this year will be able to understand the speech, Germany's Commissioner for Integration has suggested.
"The refugees are THE theme of this year," Commissioner Aydan Ozoguz told the German newspaper Bild.
"Therefore it would be nice if the refugees could also understand how we are experiencing the situation in the country – for example with the Christmas and New Year speeches of the Chancellor and the President."
'Aydan Ozoguz: Christmas and New Year speeches with Arabic subtitles,' reported Bild. 
As well as the seasonal speeches, Ozoguz also suggested that the media libraries of German state broadcasters ARD and ZDF also be offered with subtitles in a range of languages, to help with integration, "for example in Arabic, Farsi, Pashtu, Tigrinya or also in English and French."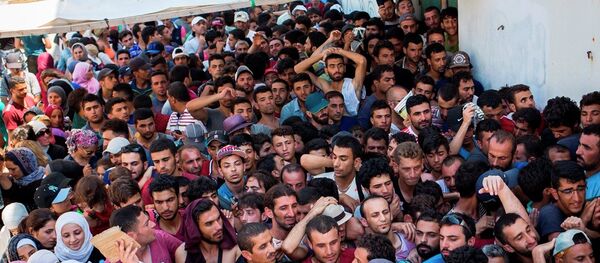 22 December 2015, 07:17 GMT
ARD already offers its online 'Guide for Refugees' in German, English and Arabic, and began showing its program "Tagesschau in 100 Sekunden" (television news in 100 seconds) with English and Arabic subtitles in September. In addition, German public radio
broadcasts a five minute daily program
, "Refugee Radio", in English and Arabic.
On December 8, Bavaria's Social Minister Emilia Muller announced that the one millionth asylum seeker had been registered in the state, much higher than the official predictions made in August that 800,000 migrants and refugees would arrive in Germany by the end of 2015.
That figure already exceeds the number of births in Germany in 2014; according to Germany's Federal Statistical Office (Destatis), 715,000 babies were born last year.
Germany's Interior Minister said the number of arrivals is greater because of the quickening pace of arrivals since then. "It (the estimate) has been exceeded because of the growing numbers, especially since mid-August," said Thomas de Maziere. On average over the year, more than 2,900 refugees and migrants have arrived in Germany every day.