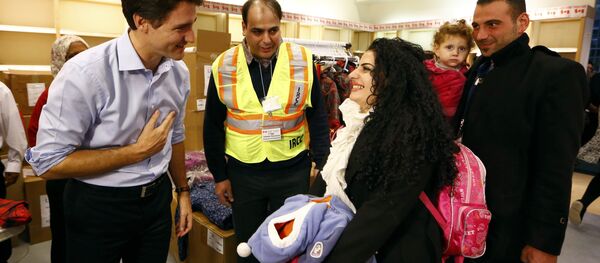 12 December 2015, 00:11 GMT
Since the end of November, hundreds of Syrian refugees have arrived in the country, with approximately 10,000 expected by the end of the year and 25,000 by the end of February.
A Nanos Research survey for CTV News recently found that 37% of Canadians believe that Trudeau made the right decision on the number of refugees to accept, while another 28% believe that they should be taking in more.
In his speech, Trudeau reminded people that the holiday season is a time for compassion and love, and that he hopes Canada will spread the warmth to refugees who will be spending their first winter in their new homes.
​
"After all, we share values of love, hope, and compassion. It's what we do and it's who we are," Trudeau, elected in October, said in his speech.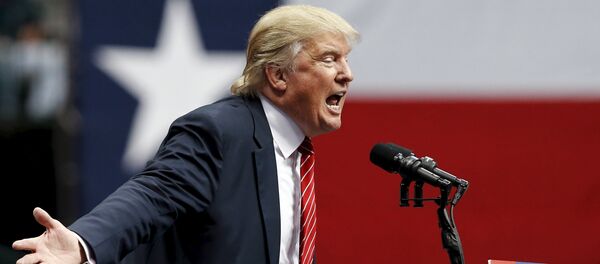 1 October 2015, 15:22 GMT
The prime minister expressed his desire to see that refugees feel as welcome in the country as any Canadian citizen does.
"We often celebrate this time of year by showing our generosity to family and friends," he said. "I trust that we will do the same with the thousands of people who are experiencing the Canadian holidays and the Canadian winter for the first time — the Syrian refugees."
Trudeau concluded his speech by offering gratitude for the "brave women and men of the Canadian Armed Forces who cannot be with their families," and sent warm Christmas wishes with "all the best for health and happiness in 2016," for all.