The Israeli military effort to arrest a suspect in the central West Bank city of Ramallah ended with a clash with Palestinian forces, which prevented Israeli troops from entering a safety zone near Abbas' home, Defense News reported.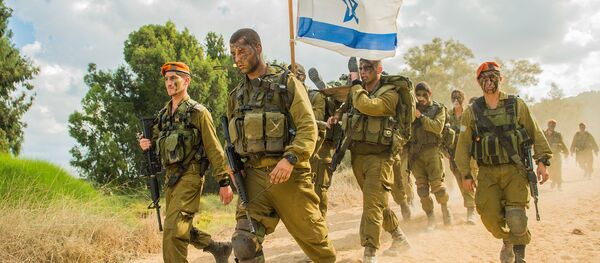 23 December 2015, 13:20 GMT
Once the president's personal guards declined to let Israelis pass through the barriers, a brawl erupted. The two parties were pushing each other and shouting, though there was no gunfire, various reports read.
After 15 minutes the Israeli commander ordered his soldiers to take an alternative route that would skirt the cordoned area, an Israeli official later claimed.
In the aftermath of the clash Abbas' office called to the Israeli Civil Administration Authority to complain about the occurrence and got a formal apology from Israeli leader Benjamin Netanyahu in response, as reported by both sides.
"They apologized for what they claim was a mistake," a senior Palestinian commander commented. "I'm not sure it was a mistake, but Netanyahu sent his apology."
Though the parties managed to avert a bigger crisis, many Palestinian officials slammed the Israeli stance that, in their words, humiliates and disregards the legitimacy of Abbas and the PA.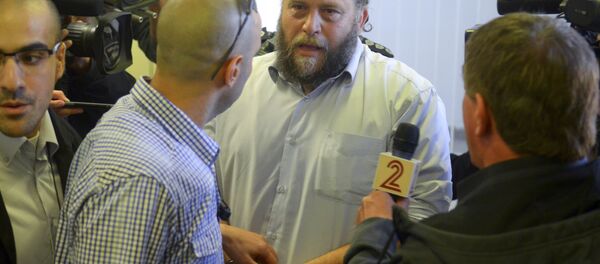 22 December 2015, 22:13 GMT
"It was a despicable act," Saeb Erekat, Palestine Liberation Organization Secretary-General, claimed. "They ordered Abu Mazen's [Abbas] guards to disappear. … This wasn't published, but it happened. They were practically in his garden, approaching his house just to tell him 'We're here.' As if he needs to be reminded. Personally, I don't know why Abu Mazen is taking all of this. I honestly don't know."
Erekat also stated in a separate interview that Area A appears to be "an open area for Israeli invasion," despite that it is supposed to be under the rule of the PA.
"Area A doesn't exist anymore, the Israelis can invade anytime," he claimed.