MOSCOW (Sputnik) — India will make every effort to assist Afghanistan in rebuilding its national unity on the path to prosperous future, Indian Prime Minister Narendra Modi said Friday.
"India will continue to build Afghan capacity for governance, security and development, so that you can build a future that Afghans so richly deserve," Modi told the parliament of Afghanistan during his visit to the country.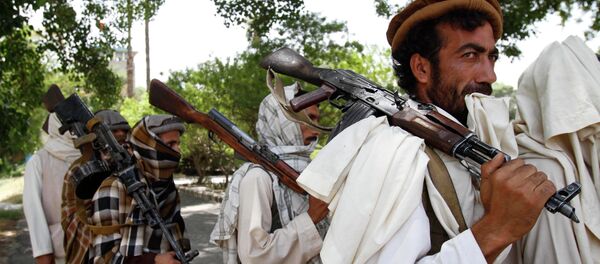 25 December 2015, 00:39 GMT
The prime minister added that a strong Afghanistan was necessary for peace and stability in the region and called for all Afghanistan's neighbors, including Pakistan and Iran, to unite and cooperate in a joint effort to help Afghanistan.
Modi called the threat from terrorism the main obstacle standing in the way of the country's success.
The prime minister arrived in the Afghan capital of Kabul for the first time on Friday, after a two-day trip to Russia.