MOSCOW (Sputnik) — In August 2015, the UN Security Council authorized the launch of a Joint Investigative Mechanism (JIM) to identify people who were involved in the use of chemical weapons in Syria.
"Following a special operation, authorities in Latakia province seized equipment for using chemical weapons, as well as medical supplies and equipment of Turkish, Saudi, and Qatari origins which had been in the possession of terrorist organizations in Latakia's northern countryside," SANA reported on Friday citing a field commander in charge of the operation.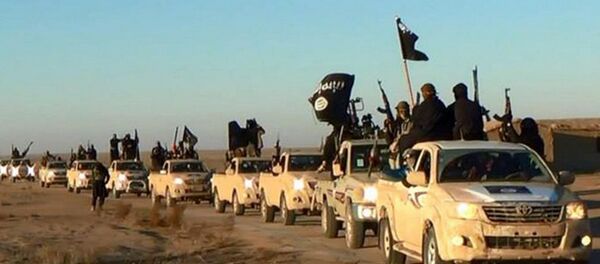 25 December 2015, 21:21 GMT
Syria has been in a state of civil war since 2011, with the army loyal to President Bashar Assad fighting several opposition factions and militant groups, including Daesh.
In August 2013, an unprecedented chemical weapons attack which killed more than 1,300 civilians took place in Ghouta, a suburb of the Syrian capital Damascus. Militants and Assad's government blamed each other for the attack.
A mission to eliminate Syria's chemical arsenal was announced after the deadly gas attack. Moscow urged Damascus to place its chemical weapons under international control, and Syria agreed to the Russian initiative.