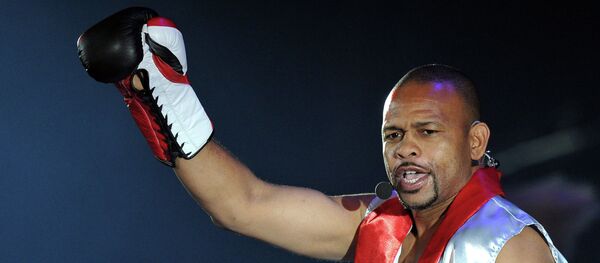 12 December 2015, 10:48 GMT
MOSCOW (Sputnik)
–
Russian President Vladimir Putin granted Russian citizenship to Jones in September. The boxer received a Russian passport a month later.
According to the statement, Jones' first boxing school in Russia has been opened in a 7,500-squre feet facility in the eastern stand of the stadium. The venue includes two rings and a gym.
Jones plans to give regular master classes and open lessons at the school, which accepts people of all training levels.