MOSCOW (Sputnik) — The leader of the Islamic State jihadist group (ISIL or Daesh, outlawed in Russia) issued an audio message where he threatened Israel, media reported on Saturday.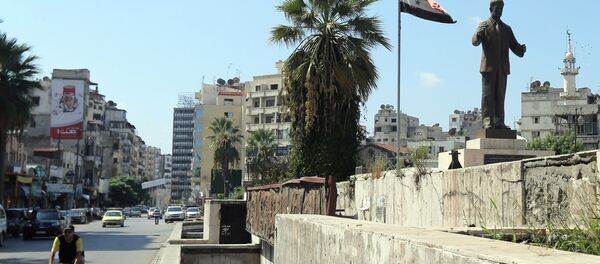 3 October 2015, 12:04 GMT
"The Jews thought we forgot Palestine and that they had distracted us from it. Not at all, Jews. We did not forget Palestine for a moment. With the help of Allah, we will not forget it… The pioneers of the jihadist fighters will surround you on a day that you think is distant and we know is close. We are getting closer every day," Abu Bakr Baghdadi said as quoted by The Telegraph.
He added that the militants would soon establish an Islamic state in Palestine.
Baghdadi was reportedly wounded in October by an Iraqi army bombing of his convoy and the place where he was to meet with other IS leaders, some of them killed by a subsequent airstrike.
Daesh is a violent extremist group that has seized large areas in Iraq and Syria since 2014 and is notorious for committing many human rights atrocities.