While shooting down a Russian warplane, the Turkish Air Forces were apparently unaware that they were taking aim at their country's economy at the same time, France TV remarks.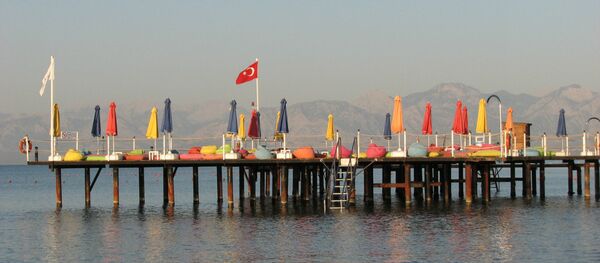 25 December 2015, 12:53 GMT
Following the tragic incident, Russia retaliated by imposing sanctions against Ankara, targeting four sectors of Turkey's economy: the construction and power industries, agriculture and, of course, tourism.
France TV points out that previously Russia used to be Turkey's second-largest source of tourists, with 4.12 million Russians visiting the country in 2013 and 4.3 million in 2014. However, in the aftermath of the Su-24 incident, all major Russian travel agencies have put a stop on selling tours to Turkey as the Russian Foreign Ministry warned of a serious risk of a terrorist attacks there, the broadcaster remarks.
In the meantime, other countries seek to capitalize on this opportunity by wooing Russian tourists.
"Due to the international problems, this (tourism) market share could be attracted to Italy. All that needs to be done is to reach out for the goal,"said Alessandro Casula, head of the Russkiy Kliuch (Russian Key) organization which ranks Italian hotels according to how well they cater to the needs of Russian tourists (Russian-speaking personnel, Russian menus etc.), told France TV.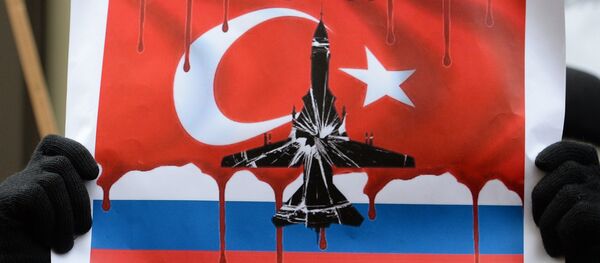 24 December 2015, 12:44 GMT
Israel also strives to make the country more attractive to Russian tourists. Israeli resorts have flooded Russian TV with commercials, and also offered Russian travel agencies to provide subsidies for the flights to Eilat, according to France TV.
As for Turkey, at first the Russian sanctions will only have a limited effect on the Turkish economy, but if the "boycott in the name of safety" continues, in three months Ankara will begin sustaining serious losses, the French broadcaster remarks.
So far, Turkey lost 4.4 percent of its tourism revenues, amounting to some $12 billion, in the third quarter of this year.