On Saturday some fifty Philippine activists landed on the Philippine-controlled Titu Island, which is part of the Spratly archipelago, in a sign of protest against Beijing's policy in the region.
"We once again urge the Philippines to move out its troops and facilities from the illegally occupied islands and refrain from doing anything that would undermine regional peace and stability and also relations between our two countries," Foreign Ministry spokesman Lu Kang said in Beijing on Monday.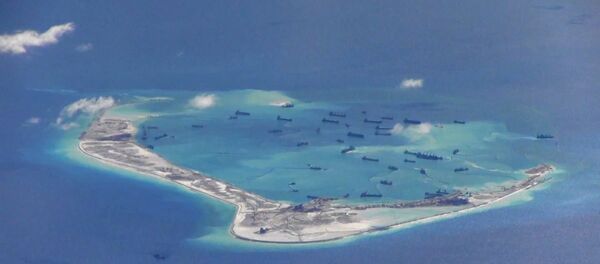 In January 2013 The Philippines asked the United Nations Arbitration Court to clarify China's maritime entitlements over the South China Sea.
However, China maintained that it "will never accept the unilateral attempts to turn to a third party to solve the disputes."
China earlier reiterated its opposition to the arbitration case and offered to open bilateral negotiations to settle the maritime dispute, which the Philippines rejected.
The Hague-based Permanent Court of Arbitration rejected Beijing's claim that the disputes were about territorial sovereignty and said additional hearings would be held to decide the merits of the Philippines' arguments.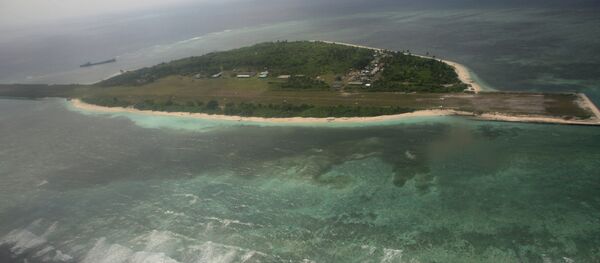 15 December 2015, 07:23 GMT
China has boycotted the proceedings and rejects the court's authority in the case. Beijing claims sovereignty over almost the entire South China Sea, dismissing claims to parts of it from Vietnam, the Philippines, Taiwan, Malaysia and Brunei.
In late 2013 China started building a number of artificial islands on the Spratly archipelago in the South China Sea.
Regional states see this as an attempt to ensure Beijing's control over a region close to the strategic Malacca Strait almost 60 percent of China's foreign trade and up to 80 percent of its imported oil traditionally go through.