MOSCOW (Sputnik) — The European Union's pressure on Ukrainian authorities to implement the Minsk peace agreements is unnoticeable, Russia's EU envoy Vladimir Chizhov said Monday.
Last week, EU Ambassador to Russia Vygaudas Usackas stated that the bloc is putting pressure on Kiev to adhere to the Minsk deals.
"I have no reason to doubt the words of my colleague and partner. It is quite possible that such pressure is being exerted. But if we are to speak of the practical results of this pressure, unfortunately, they are invisible to the naked eye," Chizhov told RIA Novosti.
Southeastern Ukraine has been suffering from a crisis triggered by a military confrontation between Kiev authorities and independence supporters that began in April 2014. The latter have refused to recognize the new Kiev government imposed by a coup earlier in 2014.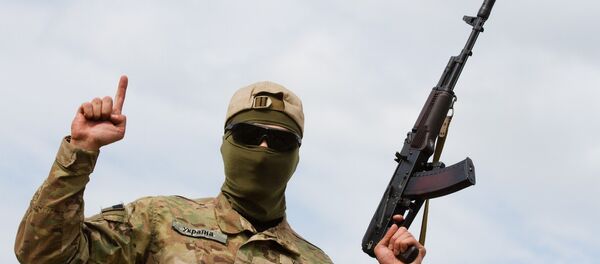 23 December 2015, 14:36 GMT
In February, the representatives of the central government in Kiev and Donbass self-defense forces signed a deal on Ukrainian reconciliation in the Belarusian capital of Minsk. Key points of the deal envisage a ceasefire, a weapons pullout from the line of contact between Kiev forces and Donbass militia, the implementation of constitutional reforms, including a decentralization of power in the country, and the granting of special status to the eastern Donbass region.
Trust between the European Union and Russia has been disrupted, but can be renewed with political will from both sides, Chizhov said.
"What do I expect for next year? Mutual trust, that of course was disrupted, to be reinstated, which is not a simple task. But this is a task under the powers of political will from both sides of our cooperation," Chizhov said during a video conference uplink between Brussels and Moscow.