MOSCOW (Sputnik), Alexander Mosesov — On Wednesday, 30 members of the US Congress sent a letter to US Secretary of State John Kerry warning the presidential administration against excluding Christians from a pending determination of genocide committed by Daesh (Islamic State).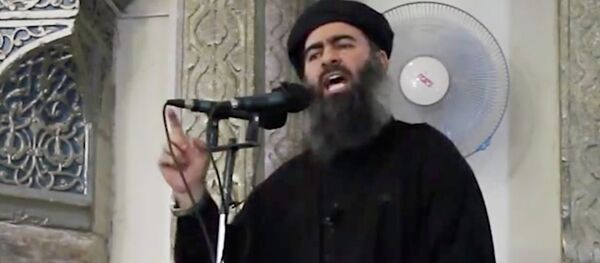 28 December 2015, 11:49 GMT
"The focus on which groups are being murdered by ISIS is a distraction from the bigger problem that ISIS is killing people of all stripes. The best thing for our government to do would to stop sending weapons to groups in Syria that then get used to commit horrors and terrorize the population," Sarwark said commenting on the move by the Congress members.
Daesh is a terrorist group that has seized large territories in Iraq and Syria since 2014, gaining notoriety for committing a multitude of human rights atrocities. Its activities have been outlawed in many countries, including the United States and Russia.
Reports from survivors who have fled the territories occupied by Daesh, and family members remaining in the region, describe efforts by Daesh to cleanse the area of ethnic and religious minorities, such as Christians, Yazidis and Shia Muslims.