Kristian Rouz – Even though Russia's ruble tumbled earlier this week as international hedge funds posted their bearish bets on the currency first time since October, the ruble pared losses on Tuesday amidst encouraging allegations that the ex-finance minister Alexey Kudrin might be returning to the office to save the day.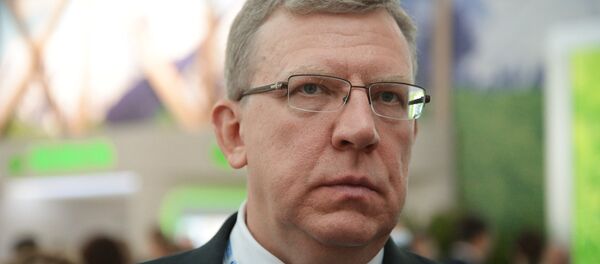 22 December 2014, 09:30 GMT
Russia's national currency tumbled earlier this week despite that international oil prices had settled at $37/bbl as hedge funds posted bearish bets on Russia's currency during the week ending on December 22, according to data by US Commodity Futures Trading Commission.
The ruble ended Tuesday's trading flat steeling at 72.14 against the dollar, having dropped as much as 0.9% during the day. The ruble retreated 8.2% during December due to a 15% slump in oil prices during the same period. Russia's five-year OFZ bonds were trading higher, gaining a fifth consecutive day, easing fiscal pressures on the government somewhat.
The ruble gained support mainly from the news that ex-finance minister Alexey Kudrin might be returning to the office, and is currently in talks with President Vladimir Putin and Prime Minister Dmitry Medvedev. According to several sources familiar with the matter, Kudrin had private meetings with Putin and Medvedev last week.
"I met with Prime Minister Dmitry Medvedev last week. We discussed economic issues. An invitation to join government service was not discussed," Kudrin's official statement reads.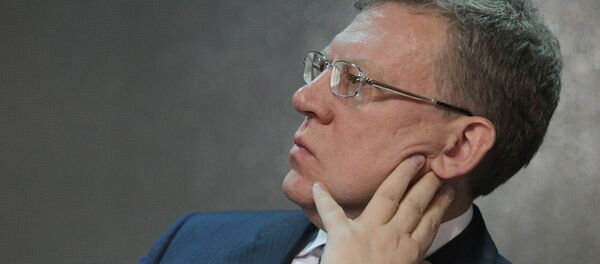 16 December 2014, 07:48 GMT
Alexey Kudrin, known as a 'fiscal discipline' mastermind, a market-oriented liberal reformist and an investor favorite, served as Russia's Minister of Finance from May 2000 to September 2011. During his time in office, Russia enjoyed a period of robust economic growth, fueled not only by high oil prices, but also by a significant influx of investment capital, providing a solid foundation for Russia's infrastructure and overall economic development.
He left his post in September 2011 after Vladimir Putin had announced his aspiration to run for his third presidential term.
However, though the news of Kudrin's possible comeback helped improve investors' confidence of Russia's economy, nothing is yet officially confirmed.
"He's not being appointed to anything yet," Kremlin's spokesman Dmitry Peskov said.
In case Kudrin indeed takes the office, the markets will welcome the appointment, suggesting a structural economic reform would follow shortly. Russia's excessive reliance on oil exports is one of the main reasons of the current recession and capital outflows amidst a deteriorated investment appeal.
Previously, Kudrin had repeatedly hinted he had a plan for the much-needed economic reform, citing Russia's exposure to external risks and oil prices, as well as high military expenditures, as factors preventing improvement in the economy.