MOSCOW (Sputnik) — Brussels drew up a list of 35 regulations that aspiring member state Serbia must comply with to enter the 28-nation bloc. The matter of contention is the extra 35th clause demanding that Serbia improve relations with Kosovo.
"I think that when we talk about Clause 35 on normalizing relations with Kosovo there is a possibility for us to act out of line with the majority of EU member states [who recognized Kosovo]," Tomislav Nikolic asserted.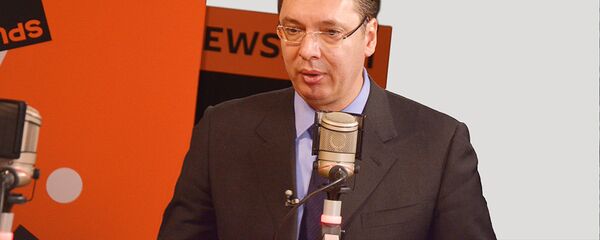 26 December 2015, 15:18 GMT
Kosovo broke away from Serbia and proclaimed independence in 2008. It has been recognized by 23 out of the 28 EU member states.
Belgrade has been in reconciliation talks with the breakaway region since 2011 after Brussels put pressure on the Serbian government. Serbia made the first step to enter the European Union in 2007 when it initialed a Stabilization and Association Agreement with the bloc.