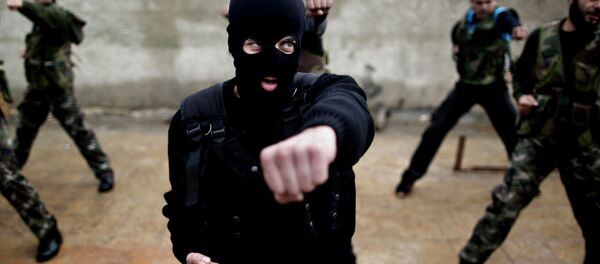 29 December 2015, 08:47 GMT
On December 27, Turkish President Recep Tayyip Erdogan announced plans to create a safe zone in Syria. In an interview with Al Arabiya he said that the safe zone could shelter refugees who live in Turkey and want to return to Syria.
The zone is initially planned to stretch 98 km along the border and span 45 km in the territory of Syria, with the possibility of further expansion, Erdogan explained. According to the president, the area will be "terrorism-free".
He also suggested that the Turkish government could begin raising funds for the project, including building houses for refuges.
Thus, Erdogan continues to hold unofficial discussions with Washington. In early December, White House Press Secretary Josh Earnest said that projects such as a safe zone in Syria would require significant resources.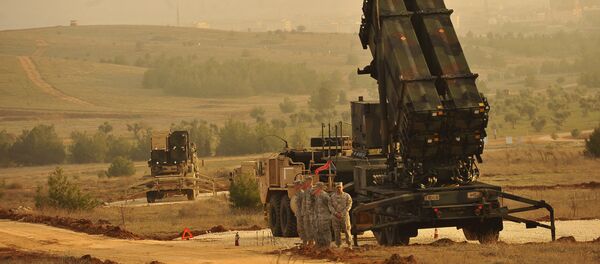 16 December 2015, 10:05 GMT
Ground forces would be necessary to protect a safe zone. But this contradicts the strategy proposed by President Barack Obama, Earnest underscored.
Meanwhile, in August, the Turkish Foreign Ministry announced that Washington had given the green light to establish a safe zone in Syria which would be protected jointly by US and Turkish troops.
In turn, Washington denounced the statement saying that the sides had agreed only on using the Turkish Incirlik airbase by US forces. It seems that the US and Turkey discussed a safe zone but in the end Washington evaded any final agreements.
Now, Erdogan has again brought up the initiative. And this time it is very likely that Turkey will act. The situation is changing in Syria where government forces have significantly advanced against terrorists. The country may be divided into "occupation zones", so it is very important for Ankara to play one of the key roles in the process.
"Now, Erdogan needs major achievements in his foreign policy," Alexei Fenenko, a security expert at the Russian Academy of Sciences, told Svobodnaya Pressa. "The last two months were difficult for the Turkish president. The row between Ankara and Moscow caused a crisis in tourism and in the Turkish garment industry. His attempt to invade Iraq failed. Finally, Turkey now has tensions with Greece."
All of the above has prompted Erdogan to take decisive steps to establish a safe zone in Syria, the analyst noted.
"I'm afraid this may be the scenario. There is no one more fearless than a politician who has nothing to lose. After a series of failures a politician like Erdogan can hit badly," Fenenko said.
Turkey is very likely to attempt to occupy part of Syria to establish a safe zone, he pointed out. At the same, the US' actions would depend on what Ankara achieves.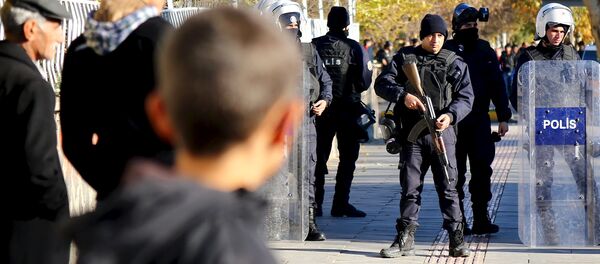 28 December 2015, 16:51 GMT
At the same time, Russia will oppose such a scenario since it is committed to protecting Syria's territorial integrity, Fesenko said.
"I believe we should once again reaffirm our readiness to protect its territorial integrity. Russia may rely on its S-400 air defense systems deployed to the Hmeymim airbase. This means there is still the possibility of a military confrontation between Russia and Turkey," he concluded.
Erdogan has made numerous statements about his readiness to establish a safe zone in Syria, analyst Stanislav Tarasov said.
Ankara's policy in the region is still based on the scenario which presumes the collapse of Syria and Iraq, he pointed out. But the balance has changed, and other players will not let Turkey establish a safe zone in Syria.
"Turkey will not invade Syria. There are Syrian forces backed by Russian jets. What is more, if Turkey invaded the Kurds may support Damascus," Tarasov said. "The problem is that Ankara still relies on Syria's collapse and is not ready for any other outcome. This is why Ankara's calls for a safe zone in Syria are wrong."